Gen Z has given rise to a growing list of popular subcultures including Dark Academia and Cottagecore. With enormous influence and spending power, what are the top trends to include in your assortment that will resonate most with this core group?
Analyzing what Gen Z consumers are searching for online and what they are promoting on Instagram, we outline products and trends of growing interest.
Want to see the data behind each of these product trends? Reach out for a demo today.
1. Color-block sneakers
Highlighted in recent runway shows, color-block sneakers continue to be the leading choice among Gen Z consumers. Backed by many celebrities and social influencers, Nike Jordan sneakers are quickly becoming a cult classic and play nicely into the trend thanks to the wide variety of color options available. ID magazine recently highlighted the resale market's importance among Gen Z via their A-Z of Gen Z style, where Jordans have been hot features.
Instagram - @travisscott
2. Wide-leg jeans
A fit that appeals to both teen boys and girls, wide-leg cuts continue to dominate denim trends in line with nostalgic themes. Earlier this year, debates between Gen Z and millennials flooded the internet as Gen Z declared skinny jeans dead. While new arrivals continue to grow YoY, consumers favor light denim washes, where ZARA has seen great success with its Full Length Wide Leg Jeans in bubble gum pink.
Instagram - Charlie Kamale
3. Green hues
Quickly becoming a staple color, green hues are dominating social feeds and continue to have a growing stance across retailers' assortments. Sage greens provide sentiment of the great outdoors, while limes and sulfurs play into happy dressing stories, popular among Gen Z. Boohoo, PrettyLittleThing and I Saw It First had the highest number of new in products categorized as green or lime between March 13th to April 13th.
Instagram - ASOS Man
4. Cut-outs
More risqué themes are pinned as a key driver for older teens this year as lockdown restrictions lift. Cut-out details play into the story and allow retailers to tap into the trend across more casual pieces via jeans and tops. Analyzing new arrivals between March and April, cut-out details were most prevalent across dresses and made up over 60% of the first majority sell outs for all cut-out styles.
Instagram - Sophi Rose
5. Flatform sandals
Consumers' growing demand for comfort remains high on the agenda. While flatforms were featured in sporty styles and treaded soles during fashion weeks, retailers newly arriving footwear assortments show sliders as the highest populated sandal sub-category month-over-month.
Instagram - Phoebe Gore
6. Abstract prints
Falling under the realm of nostalgic themes, iridescent and abstract prints offer a fun and playful dimension to spring dressing, with tops and dresses making up 60% of total category placement. While minimalist vs. maximalist trends are set to be big for spring/summer, Gen Z look to bolder prints to stand out from the crowd.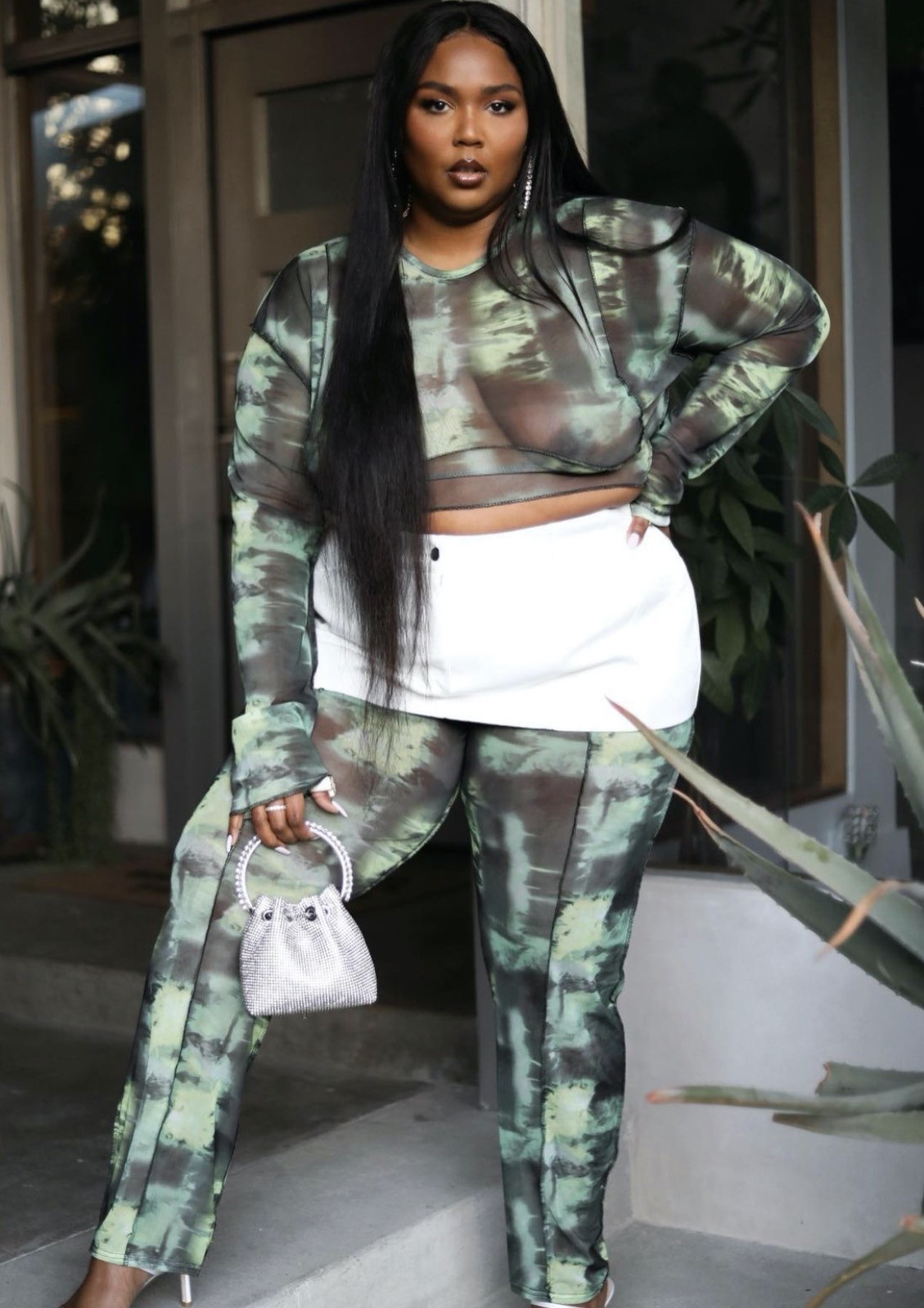 Instagram - Lizzo
7. Ruching detail
As comfort remains important for teens post-pandemic, they will look to elevate simple pieces through features and detailing. Ruching details were most prevalent across new tops, while swimwear appeared fourth following dresses and bottoms categories. Other words commonly used to described ruched products include crop, slinky and tie.
8. Graphic T-shirts
Over the course of the last two months, 90% of top performing patterned T-shirts were categorized as graphic, confirming these remain a wardrobe staple for teen boys. Favored in oversized fits, prints open up opportunities for light-hearted messaging in a post-pandemic world. While black graphic T-shirts saw the highest number of arrivals, white and blue have out performed black in the same period, with other contenders including greens and pinks performing well.
9. Sliders
Thanks to the pandemic, there has never been a higher demand for house shoes. Due to their comfort and ease, sliders have been the shoe of choice among teen boys, commonly paired with socks. Kanye West's Slide Bone sliders' soaring success appears to have influenced ZARA's Jetfoam slide sandals, which performed well in all color options MoM.
Instagram - Korren Kirven
10. Jogger shorts
Aligning with loungewear trends, celebrities and social influencers swap out their long-legged joggers for more seasonal-appropriate shorts in fleecy fabrics for added comfort. Casual and cozy pieces remain core wardrobe essentials as lockdown restrictions ease. Seasonal colors of greens, oranges and purples will be important and play into happy dressing stories.
Instagram - Justin Bieber
Want more trend reports analyzing the Gen Z market? Sign up to our weekly Insider Briefing.